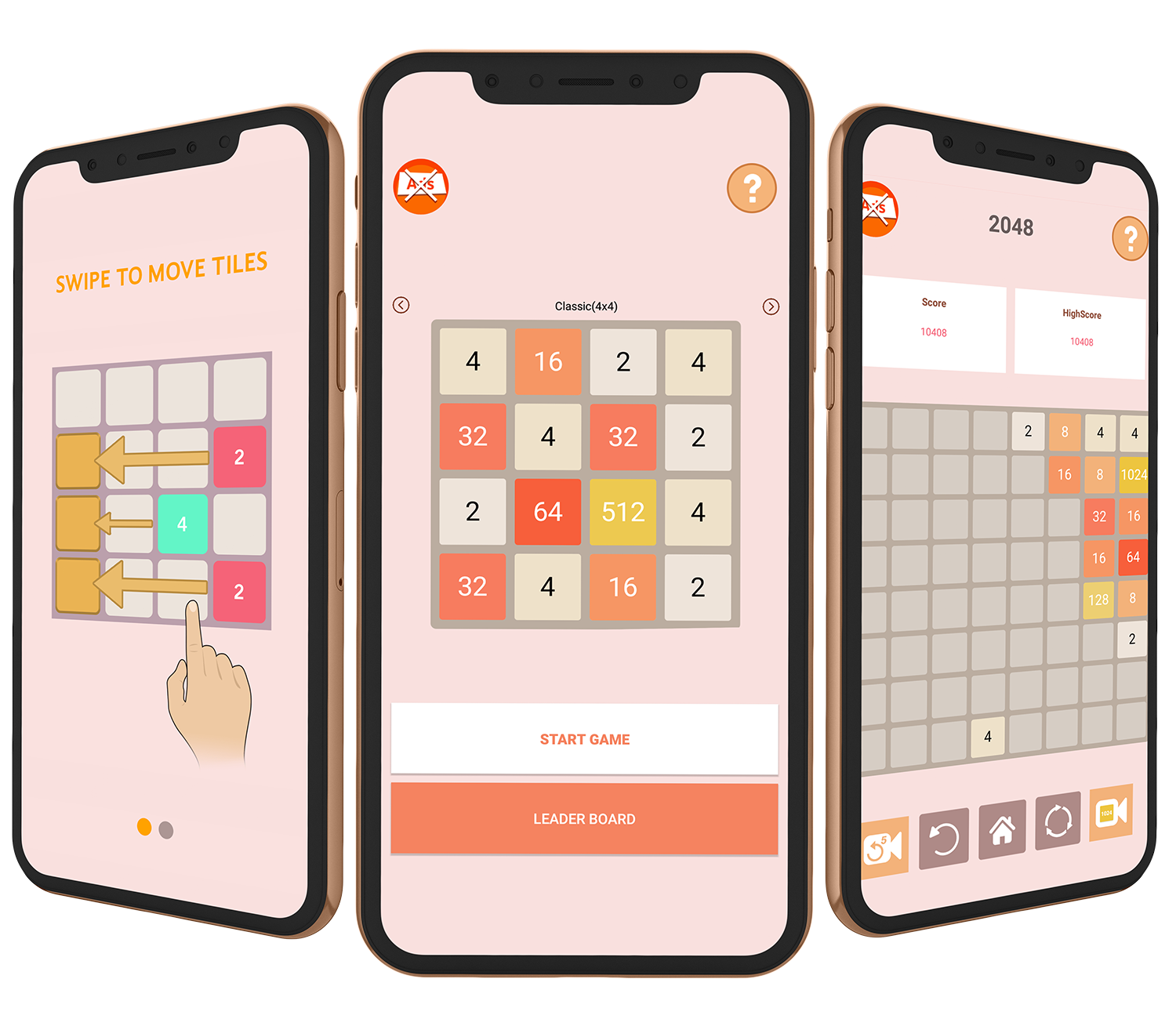 Puzzle Game 2048
Are you good in Maths? Welcome To 2048 !
Merge tiles with the same numbers and Join the numbers and get to the 2048 tile! 2048 is the most famous puzzle game in the world. When two tiles with the same number touch, they merge into one!. The objective of the game is to slide numbered tiles on a grid to combine them to create a tile with the number 2048; however, one can continue to play the game after reaching the goal, creating tiles with larger numbers. The game is won when a tile with a value of 2048 appears on the board, hence the name of the game. After reaching the 2048 tile, players can continue to play (beyond the 2048 tile) to reach higher scores. When the player has no legal moves (there are no empty spaces and no adjacent tiles with the same value), the game ends.
Come and Enjoy!
Discover

Skill-up in Maths
Make sense of problems and persevere in solving them. Look for and make use of structure. Problem Solving - uncover strategies that will keep you in the game.

Difficult and Addictive
In general, most players will keep the tile with the highest value in the corner. They then add tiles sliding into the biggest tile to make higher tiles.

Push Your Limits
Occasionally this can all go wrong. You'll end up in a position with no protective tiles to pack in your high-value counter, and will have you have no choice but to let it slip free of its corner.
Brain Test, Tricky Puzzles, Brain Games, IQ Riddle
Do you feel smart enough? Riddle: Brain Teaser, Mind Games, IQ Test, Puzzles is an addictive puzzle game in which your mind is the only tool you can use.
Use your skills to solve a series of hard puzzles and riddles, but you have to figure out the pattern of the riddle first.
If you enjoy solving hard riddles and exercising your brain, then this game is for you. Riddle: Brain Teaser, Mind Games, IQ Test, Puzzles app is one of the best words, trivia, and IQ games for everyone. Exercise your brain to think from riddles.